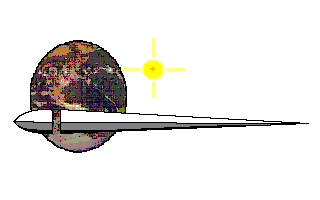 The 7th Annual International Rocket Weekend, 1998
1998 International Space and Rocketry Week

The 13th Annual Scottish Rocket Weekend
DATES :
The 1998 International Space and Rocketry Week runs from:
Monday, August the 24th, 1998 to Monday, August the 31st, 1998,

The 1998 Rocket Weekend is part of the 1998 Rocket Week and runs from:
Friday, August the 28th, 1998 to Monday, August the 31st, 1998,

VENUE :
Kelburn Country Centre, Ayrshire, Scotland.
COST :
For 1 day only - 9 pounds sterling
For 2 to 4 days - 15 pounds sterling
For 2 to 4 days (Camping/Caravanning) - 18 pounds sterling
---
Organised by STAAR Research in association with Space & Rocket Enterprises, Paisley Model Centre and Kelburn Country Centre.
---
Introduction
This, the 7th international festival of rocketry to be held in the United Kingdom - including experimental rocket flying, high power rocketry, model rocketry competions, exhibitions, and social events - will once again be held in the beautiful setting of the Kelburn Country Centre, in the county of Ayrshire, Scotland. The Kelburn Country Centre lies on the Clyde Estuary coast, south of the city of Glasgow, on the A78 road between the towns of Largs and Fairlie. Situated on the West coast of Scotland, views from the Kelburn Country Centre extend across to the Isles of Arran and Cumbrae.
There will be a Workshop and Exhibition space in the Pavilion next to the launch site and flying field. The Pavilion also provides sheltered quarters. The workshop will be open and available throughout the Rocket Weekend for the building, preparation and repair of rockets and equipment, and for the display by participants of Exhibition material and items related to model and professional rocketry, spaceflight or any other relevant material.
This year, the event has been expanded from 3 days to 8 days, and hence called the International Space and Rocketry Week (incorporating the International Rocket Weekend).
More details are available on STAAR Research web pages devoted to the following aspects of the Rocket Weekend:
International Space and Rocketry Week
---
The STAAR Research / International Space and Rocketry Week Organisers look forward to seeing you at the 1998 International Space and Rocketry Week - the more people who attend and fly rockets, the better the event will be.
John A.H. Bonsor,
STAAR Research Secretary,
15 Smith Avenue,
Longbar,
Glengarnock,
Ayrshire, KA14 3BN,
Scotland,
U.K.
Telephone contact: Currently Changing.
---
[Back | Home Page | Rocket Weekend Page | Next]
---