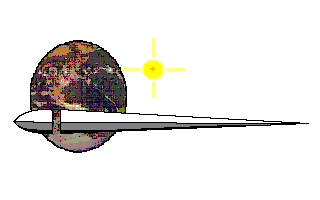 The 7th Annual International Rocket Weekend, 1998
(13th Annual Scottish Rocket Weekend)
Venue : Kelburn Country Centre, Ayrshire, Scotland.
---
Organised by STAAR Research in association with Space & Rocket Enterprises, Paisley Model Centre and Kelburn Country Centre.
---
Programme Of Flying And Other Events.
Previous International Rocket Weekends have been held at Kelburn Country Centre in 1992, 1993, 1994, 1995, 1996 and 1997 continuing on from the Annual Scottish Rocket Weekends which were held from 1985 to 1991.
Friday
Afternoon & Evening :

Arrivals, pitching of tents, setting up in pavilion of Workshop and Exhibition material.
Open / Experimental (non-competitive) rocket flying.
Saturday
Morning :

Open / Experimental Rocket Flying

Afternoon :

Public Flying Display
Open / Experimental Rocket Flying

Evening :

Open / Experimental Rocket Flying,
Showing of Rocket Videos,
Construction and flight tests,
Discussion and social time
Sunday
Morning :

Workshop time - preparation for Competition Flying
Open / Experimental Rocket Flying,

Afternoon :

Helicopter Recovery Duration Competition,
Public Flying Display,
14th Annual Aquajet Team Distance Competition,
The Aquajet Open - Individual entry aquajet distance competition,
Boost-Glider Duration Competition.

Evening :

Open / Experimental Rocket Flying,
Barbecue
Monday
Morning :

Open / Experimental Rocket Flying

Afternoon :
---
[Back | Home Page | Rocket Weekend Page | Programme of flying & Events | Next]
---