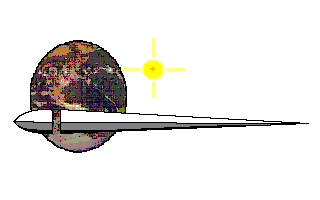 The 7th Annual International Rocket Weekend, 1998
(13th Annual Scottish Rocket Weekend)
Venue : Kelburn Country Centre, Ayrshire, Scotland.
---
Travel and Accomodation
Location.
The Kelburn Country Centre lies on the Clyde Estuary coast, south of the city of Glasgow, on the A78 road between the towns of Largs and Fairlie. Situated on the West coast of Scotland, views from the Kelburn Country Centre extend across to the Isles of Arran and Cumbrae.
Kelburn Country Centre has a separate entrance and exit, both of which are signposted clearly from the main road running between Largs and Fairlie. Entering the Country Centre via the main entrance, the pavilion is located on the right hand side, about 200 metres along the road inside the main gates. Take a right hand turn at the T-junction at the end of the road - this allows you to drive into the car park behind the pavilion.
Travel.
Getting there:
Kelburn Country Centre is within walking distance (1 mile / 1.6 kilometres) of Fairlie Railway Station, or by going on to the end of the line from Glasgow Central Railway Station to Largs Railway Station, you can take the free minibus which the Kelburn Country Centre sends to meet the trains which arrive at 11:44 a.m. and 1:44 p.m., at the side entrance of Largs Railway Station. If you do not arrive on either of these trains, then as mentioned above, you can walk to Kelburn Country Centre, or take one of the taxis which are available at the front of the station.
By train (From Glasgow): Take a train to Largs or Fairlie, from Glasgow Central Railway Station.
(From London): Take a train from London Euston or London Kings Cross to Glasgow Central Railway Station, then follow the instructions for the train from Glasgow, above.
By coach (From London): Take a Coach from Victoria Coach Station to Glasgow, and then follow the directions from Glasgow, above.
By plane (From Prestwick, Glasgow and Edinburgh Airports): There are rail links from these airports to Glasgow Central Railway Station.
(From London Heathrow Airport): Links to Glasgow are either via the train instructions or coach instructions above.
By Car (From Glasgow): Kelburn Country Centre is on the A760 road, which can be reached from Glasgow via the A737 road or the A78 road.
---
Accomodation
For accomodation on-site at Kelburn, there is a field for the pitching of tents / caravans / mobile homes, with a Fresh Water supply as well as toilets and washrooms close by. Kelburn Country Centre also has a Licensed Cafe and Tea Room.
There is a range of Bed and Breakfast or Hotel accomodation available in Largs and Fairlie. Telephone the Largs Tourist Information Office on: 01475 - 673765. Fax number: 01475 - 676297.
Persons wishing to attend the Rocket Weekend for only one day, or on a day to day basis, will also be most welcome.
---
[Back | Travel & Accomodation | Home Page | Rocket Weekend Page | Next]
---