The Engineer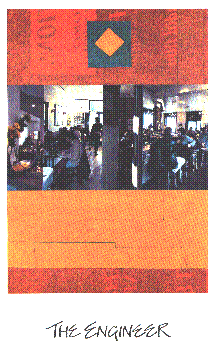 The Engineer is located in sunny Primrose Hill in North London, and is the current holder of the Michelob/Time-out "Best Bar" award.
There will be further information here soon like an upto date menu, prices etc. and any special events that are occuring.
Click here for a current menus and opening times
You will be able to make a reservation on-line soon
---
To get to The Engineer go to

65 Gloucester Avenue
London NW1 8JH

Tel: +44-(0)171 722 0950

The nearest tube is Chalk Farm on the Northen Line one stop north of Camden Town on the Edgware Branch. It is also walkable from Camden Town tube by walking up Parkway then turning right at the top and then walking down Gloucester Ave.
---
You are visitor number

since 15/07/95
---
Please feel free to email engineer@gbnet.net with your comments etc.
Return Home